WHO WE ARE?
OUR PRACTICE DELIVERS INNOVATION AND EFFICIENCY
The company was set up in 2011 by Stephen Franks who recognised the need for an architectural practice that can deliver high quality building design and contract administration with a very competitive fee structure and personal touch.
Owen Toms joined the Practice in May 2012.
The Practice has since established a strong Client base and the team has developed with John Lee, Stephen Quin, Albert Stitfall, Robert Deane and Najla Hariri joining the Practice.
Will McGinley and Andrew Bates provide specialist 'in-house' services for CDM and Planning Consultancy respectively.
The team has a wealth of knowledge and many years of experience within the construction industry. We specialise in, but are not limited to, retail, residential, healthcare and commercial.
Franks and Toms Architects is a RIBA Chartered Practice.
WHAT WE DO
We offer a full range of design services, working across multiple sectors of Architecture specialising in retail, residential, healthcare and commercial.
From small residential extensions to large commercial projects we provide all our valued Clients with tailored requirements and a full commitment to the project by our team.
Our aim is to provide a high quality one stop consultancy service to our clients, with a good cross-section of experience and expertise in all aspects of Architectural and Construction Development, Design Coordination and Project Management.
The goal is to strive through excellent design and delivery to provide our clients with full satisfaction and a professional friendly approach.
Architects
All Architectural design work is dealt with directly by our Design Team.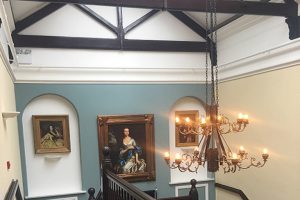 Planning Consultants
We have Planning Consultants within the Practice for the more challenging Schemes.
Design Management
On various schemes we are appointed as Design Managers by the main contractor
CDM
As Principle Designer on many schemes we appoint Will McGinley for all CDM services.
What Our Clients Say About Our Services
We have now completed Brent Cross Shopping Centre project to the value of £7.3m. your input and technical support as lead Design Manager and in house Architect at Brent Cross shopping Centre have ensured that the we have managed all the clients expectations and design a buildable scheme with value engineering to accommodate the budget at all times.
Your attention to details and understanding the implementation of build ability has been excellent from start to finish along with maintaining excellent communication and relationships with both client and consultants and as such have been a major element in the overall success of this project.
ADAM WRIGHT – ISG CONSTRUCTION

In my role of Project Administrator with the Main Contractor, Charter Construction, I have recently completed working with Franks & Toms on a £4 million Design & Build project for five new linked restaurants in Bromley, Kent.
Over the 12 month period of the project I found them to be highly professional, very attentive to detail and exemplary in carrying out all of their role of Project Architects. Indeed on many occasions they carried out numerous additional design tasks way beyond the scope of their terms of engagement without hesitation to assist the smooth running of the project.
On a personal note I also found those employed in the practice to be extremely friendly and what I could only describe as being 'true gentlemen' and would not hesitate to engage their services in the future, indeed would actively seek to do so in preference to all other Architects Practices I have been involved with over the past 30 years or so in the construction industry
CHRIS SOLLE – CHARTER CONSTRUCTION

We recently worked with Franks and Toms Architects on an extension to Her Majesty's Prison at Springhill, Aylesbury. The service they provided was superb and they went over and above the duties they were appointed for. We would have no hesitation in recommending them in the future as our Architects.
DARREN FINNEY – LONGCROSS CONSTRUCTION

Working with Franks + Toms Architects has been a dream. We are a family run business celebrating 15years in the construction industry manufacturing and installing structural steelwork. We had never been involved in a renovation project before and the new venture of an extreme sports facility with cafe/restaurant and bar felt slightly outside our comfort zone. Franks + Toms Architects helped the project become a reality rather than a nightmare. They provided us with great idea's, the concept helped keep our budget under control and, most importantly, provided realistic, creative input into the building capturing the history.
The added advantage was that they are friendly, down-to-earth and fun to work with. Their enthusiasm is contagious and I'd recommend Franks + Toms highly to any prospective client
JULIE FINLEY – FINLEY STRUCTURES

We found Franks and Toms Architects LTD to have a magical balance of being small enough so as to be friendly and helpful whilst at the same time being run by proprietors who provided an extremely professional and efficient service.
RICHARD BATTRICK – SPICKETTS BATRICK LAW PRACTICE
"Franks and Toms have been carrying out Architectural Services for the Principality Building Society over the last twelve years. Throughout this time Franks and Toms have provided a very professional, friendly efficient and reliable service. We would not hesitate to recommend Franks and Toms to other Clients"
ED CAMPION – PRINCIPALITY BUILDING SOCIETY

"Franks and Toms designed and project managed a 8,000 sq ft extension to our factory which went very smoothly thanks to hard work and pro-active management of their part of the overall project."
STUART LANCASTER – LORDAN UK LIMITED

"Franks and Toms are fantastic to work with, their positive attitude, desire to get the job done and personable nature combined with their professional skill to ensure that he delivers the results that their client needs. I definitely would want to work with them again."
DAVID BEVAN – MORRISSONS DEVELOPMENT EXEC

"Franks & Toms have provided me with a very professional and competitive service on previous schemes, and are very proactive in supporting you in the design and construction process"
STUART COLLEY – PROJECT MANAGER ,LONGCROSS CONSTRUCTION LTD

"Franks and Toms is very much customer focused and a great communicator with all around them. I would have no hesitation in recommending their inclusion in any design team."
RICHARD WHISKIN – TESCO PROJECT MANAGER

"Franks and Toms integrated and worked as part of the team seamlessly; finding workable cost effective design solutions for a complex refurbishment project involving major structural alterations."
JOHN NEARY – COMMERCIAL MANAGER AT VERMONT DEVELOPMENTS

"Working with Stephen and his team on the plans for our renovation has been an absolute pleasure. I am not often pleasantly surprised but Stephen surpassed my expectations. He was so friendly and pleasant to deal with, turned up exactly when expected, communicated clearly and just 'got' what we wanted. Plans were delivered on schedule and he kept us up to date throughout the whole planning process. I wouldn't hesitate to recommend him."
MARTINE BROWN

"I would highly recommend Stephen and the team at Franks and Toms. Working with them to design our home extension was a pleasure. They were thoroughly professional and delivered a fantastic design that we absolutely love."
BHARAT NAGRANI

"Fantastic service from start to finish. Advised us throughout the design stage and worked with us and the local authority during the planning process to ensure we got exactly what we were after with no stress. 10/10 will be using Franks & Toms again"
ELLIS JENKINS

"We needed a very simple plan in a hurry which turned into a complicated nightmare, Stephen was fantastic, with a third party making life difficult he made us feel so much more relaxed and solved a tricky issue. Excellent service and excellent price I cant thank you enough"
ANDREW PAYNE

"We used Franks and Toms to draw up plans for our loft conversion and extension after seeing their work elsewhere, and we're really pleased with the result. They were really thorough in their approach, responsive to our requests and guided us through the planning process. Great service and I'd highly recommend!"
CATRIN EDWARDS